TorqLite is a leading bolting system manufacturer for the mining industry.
TorqLite is a preeminent manufacturer of bolting systems and bolting equipment for the mining industry. Whatever your project, we have a tool that's right for you.
Mining is a global industry with many moving parts with bolts! And while hydraulic torque wrenches are frequently used, multipliers do much of the heavy lifting. Often multipliers are the essential tools required to keep mines operational. TorqLite offers an extensive line of quality multipliers perfect for mining.
Here are just a handful of our Mining customers.
Innovation

sets TorqLite apart from competition and allows us to effectively serve our customers.
We provide customers support for ongoing projects, and help them tackle their most pressing bolting challenges. We offer needed equipment solutions and know-how to handle any job… no matter the size or complexity, we have the right bolting solution or we'll invent it. If you need a tool but don't see one that fits your particular needs, contact us today and we'll help you find a solution that works for you.
Our bolting equipment are essential tools used daily in the Mining Industry.
Much of the applications you will need bolting equipment for in mining revolve around the vast trucks that haul the loads. Their suspensions and wheel nuts need precise torquing to minimize downtime and ensure efficiency. TorqLite offers the quality bolting solutions needed in harsh mining conditions.
If you have a question about a particular application, please contact us. We frequently design custom tools to fit on nuts and bolts that standard tools don't quite fit. We will find or develop an effective solution for you.
We are an ISO 9001 Certified company, dedicated to producing the highest quality products.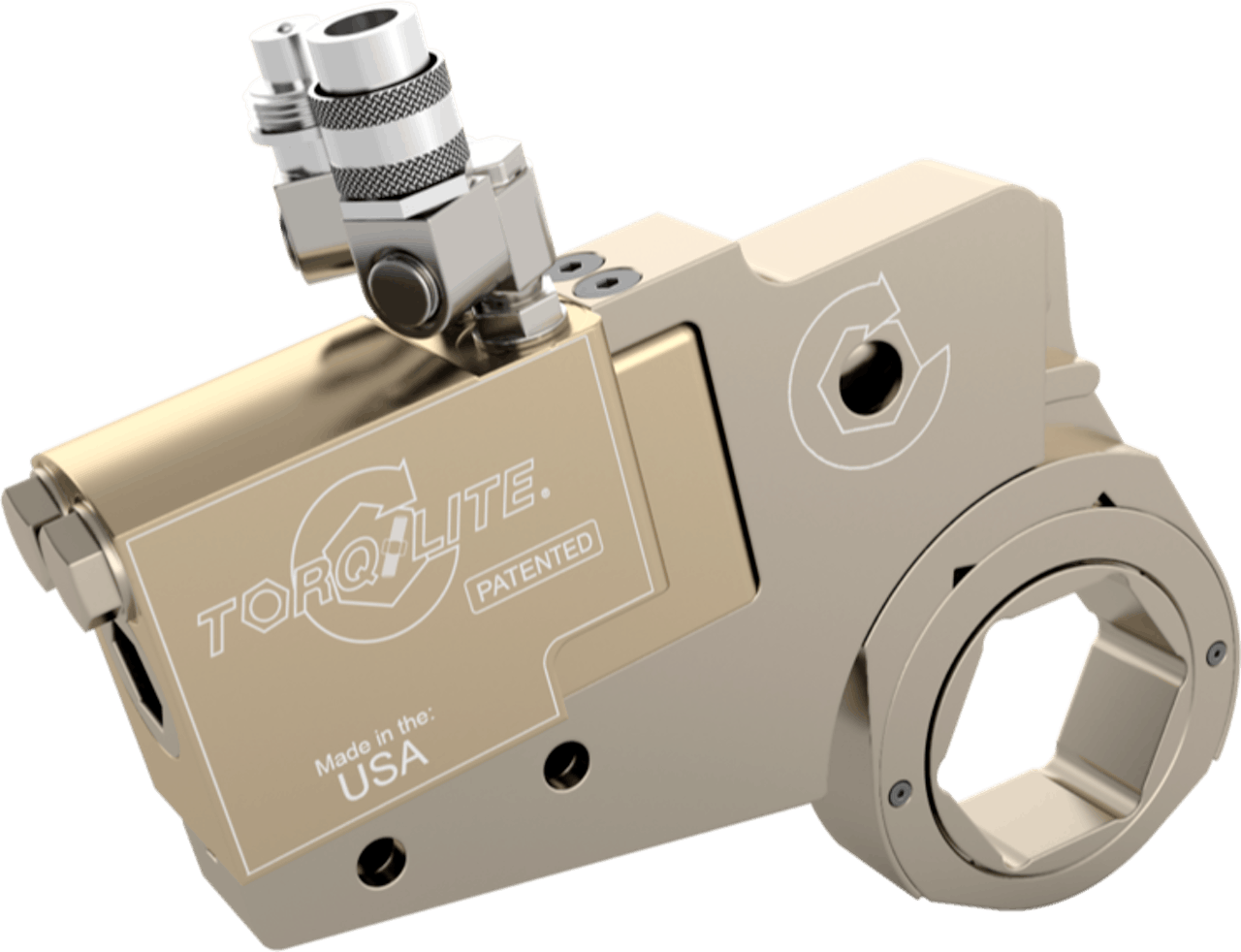 Our quality hydraulic torque wrenches are designed, manufactured, assembled, and tested in our U.S. facility. Our quality control ensures that our customers only receive exceptional tools.